VODDay - Vancouver Open Data Day Hackathon
Date: March 5, 2015
Location: BrainStation Vancouver - 400, 1110 Hamilton Street, Vancouver, BC
---
Hashtag: #VODDay (Vancouver Open Data Day!)
---
Celebrate International Open Data Day by participating in Vancouver's Open Data Day Hackathon on March 5, 2016!
Hosted by Code for Canada and the Open Data Society of BC.
Mashing up one or more Open Data sets, create a meaningful open data app or visualization that citizens can use, creating a prototype to be demoed at the end of the day. A competition panel will vote for the best prototypes under six different categories.
---
Join the VODDay-Hackathon Slack Channel
Join into the VODDay Hackathon Slack Channel to start chatting with participants and ensure you get important updates. We will be using the channel throughout the hackathon.
Sign up page to for opendatabc.slack.com
Email @info@opendatabc.ca for an early invite!
---
RSVP
RSVP to the Vancouver Open Data Day Hackathon on Meetup
---
Schedule
8:30am-9:00am Registration and morning fuel
9:00am Welcoming Remarks
9:30am Idea pitching, team selection
10:00am-12:30pm Hackaway!
12:30pm-12:45 team update
12:45-1:30 lunch available - Meet2Eat Food Truck out front
1:30-5:45pm Hackaway (snacks provided to keep you going)!
5:45pm - you're hugry? Have some pizza!
5:45-7:30 - finish up your prototypes
7:30 - 8:00pm - make sure your prepared to demo and have update the project page!
8pm-8:30pm demo time & competition panel voting!
8:30pm-9pm Hackathon awards, & sponsorship recognition
---
Hackathon Participants
Add your teams members and project info to this google docs VODDay Project Page
Register to add links to or upload your favourite open data sets to the OpenDataBC Data Portal
---
Details
You don't need to use only Open Data sets, but it should play an important role.

You may want to flesh out you idea before the hackathon.

You may want to organize a team of awesome datageeks (developers, designers etc) beforehand.

You can join a team with a cool idea on arrival, or recruit datageeks to create your own team.

You need to create a prototype of your open data app or visualization for the competition panel to review.

You will have an awesome time celebrating International Open Data Day in Vancouver BC!

You may receive an awesome prize for the best overall app, best mobile accessible app or best visualization.
---
Who should attend
Developers - who are super talented and can make people's dreams come true

Designers - who love making data beautiful and meaningful and help people see there dreams come true

GIS Gurus - who just love data and maps and are awesome

Non profits and other organizations - with with app ideas, problems to solve, and amazing stories to tell

Librarians - who are awesome, have ideas, and love data

Statisticians & data analysts - who just love working with data and see meaning where others see chaos

Citizens - with app ideas, problems to solve, efficiencies to find

Public servants - familiar with government data, or have great Gov2 ideas to bring to life
---
Prizes
Thanks to our amazing sponsors we will have cash prizes to be split between six winning teams.
Details on prizes coming soon!
---
Competition categories
Based on the prototypes shared by hackathon teams, our panel of hackathon competition judges will pick a winner for each of the following categories:
Greatest social impact (benefit to citizens)

Best transit focused app


Best environmental focused app

Best health focused app winning team receives free entry to Hacking Health Vancouver

Best visualization or data journalism demonstration

Best mobile accessible app (responsive, web app or native)
---
Welcoming Remarks
Councillor Andrea Reimer, City of Vancouver
---
Competition Panel
What do our competition panelists have in common? They are all innovation advocates - from public sector and health innovation to startup and business development.
Chief Technology Officer, Rise HQ
---
Futurist, Author, Teacher, and Keynote Speaker, CEO Design:Culture:Mind
---
Software Engineer at Hewlett Packard Enterprise
---
Co-founder and CEO, Knomos
---
Writer at BetaKit, Marketing Strategist, Speaker at Moonshot Marketing
---
OpenDataDay Hackathon Mentors
Our Hackathon Mentors provide teams with advice throughout the day on everything from open data, programing and design to product development.
---
Gillian Vrooman
President, Open Data Society of BC and Director of Communications and Engagement, College of Pharmacists of BC.
---
Drew Ogryzek
Co-Founder/Co-Host at Vancouver Tech Podcast and Software Engineer at Mogo.
---
Mike Sinclair
CEO & Co-Founder of OpenGovGear and Open Data Society of BC Board Member.
---
---
Adam Dymitruk
President and Lead Consultant at AdapTechSolutions
---
Sue Bigelow
Conservator at City of Vancouver Archives and Open Data Society of BC Board Member
---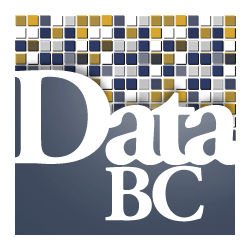 DataBC is the Government of BC's data portal (data.gov.bc.ca) where you will find near 3000 open datasets for download and a suite of geographic applications and services. Loren leads DataBC's community engagement, manages data requests and knows an awful lot about open data.
---
Sponsors
A big thank you to our sponsors who have helped make this open data hackathon happen!
Venue Sponsor